Project
Uniting Duarte | Duarte Unified School District
Project Goals
Logo development for the "Uniting Duarte" campaign.
Requirements
T-shirts, signage and stationery.
Required languages: English and Spanish
Required formats: AI, EPS, PDF, vector files in B/W and color.
Main Theme
UNITE: "come or bring together for a common purpose or action"; "make or become united, uniform, or whole"; link, join together, unite.
Creative Solution
A campaign to bring the people of Duarte Unified School District closer together as a unit. Research revolved around vintage fruit crate labels, the history of Duarte and the people. Colors were applied from the established look and feel of the Duarte Unified School District's web presence.

The process of the design development including research and development of the brand is below.
Fields
Art Direction
Graphic Design
Project Management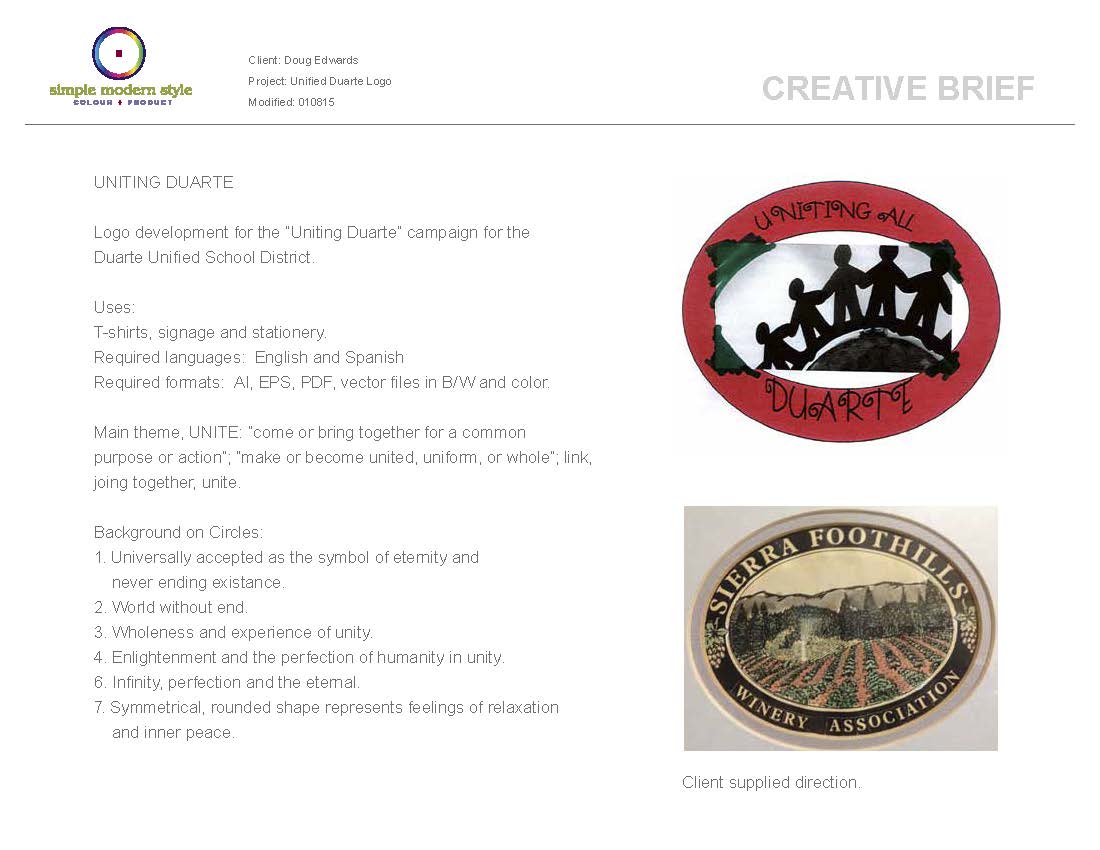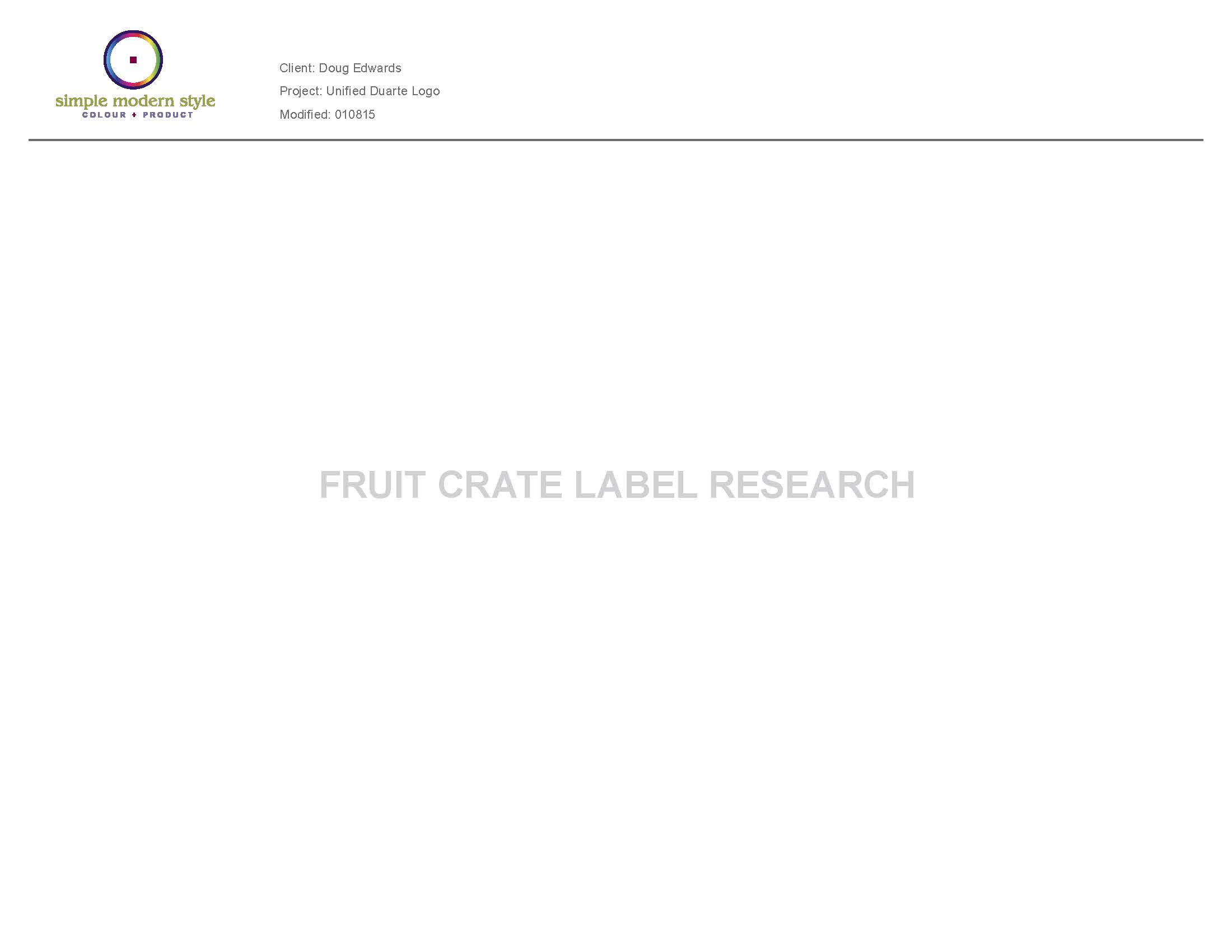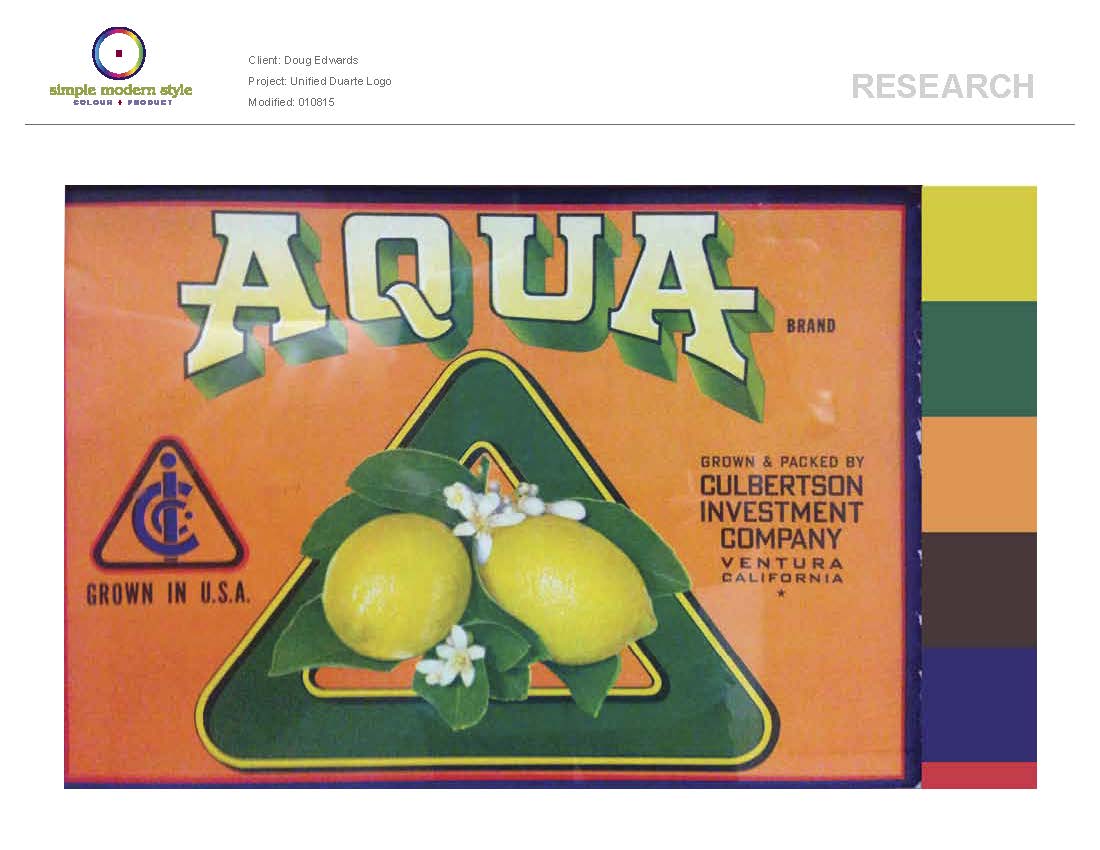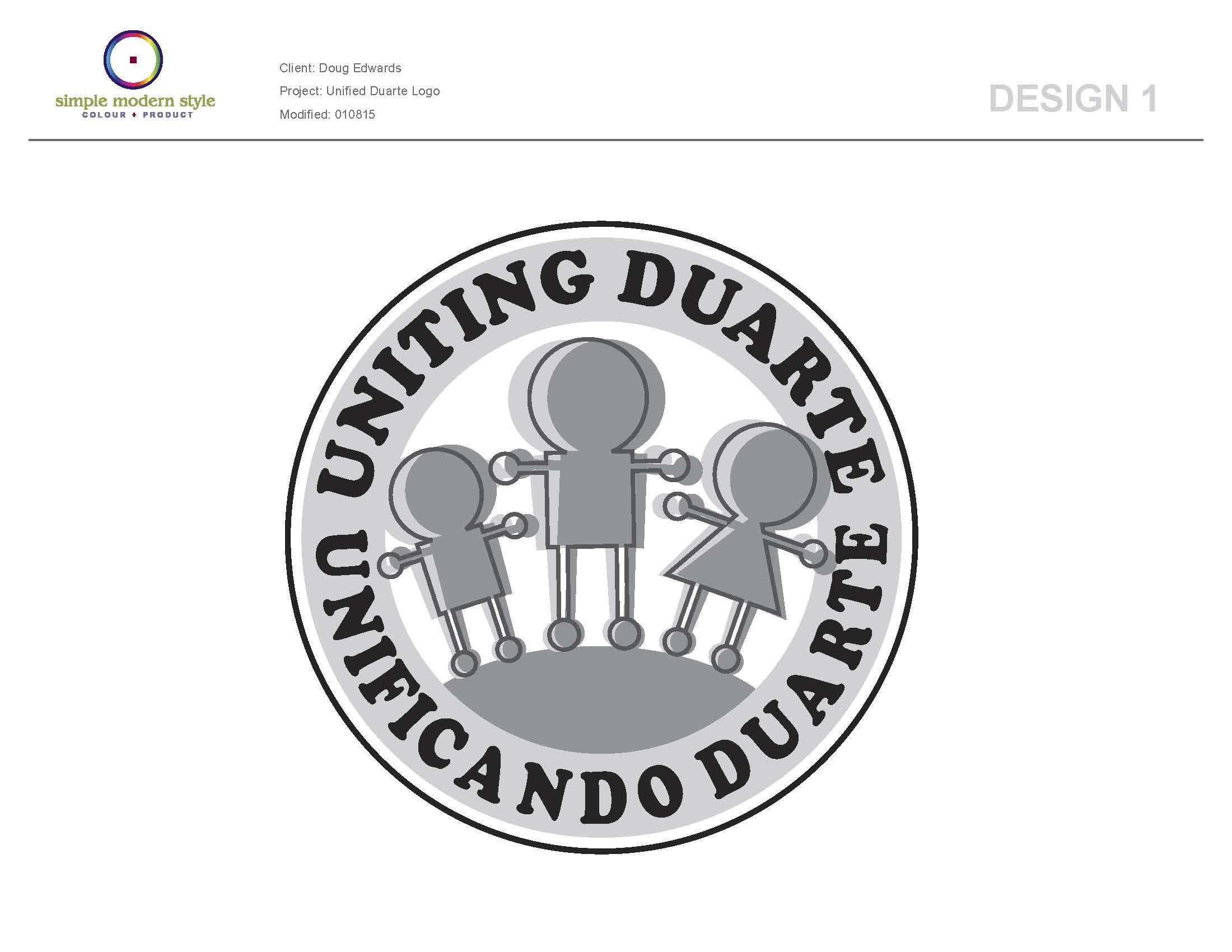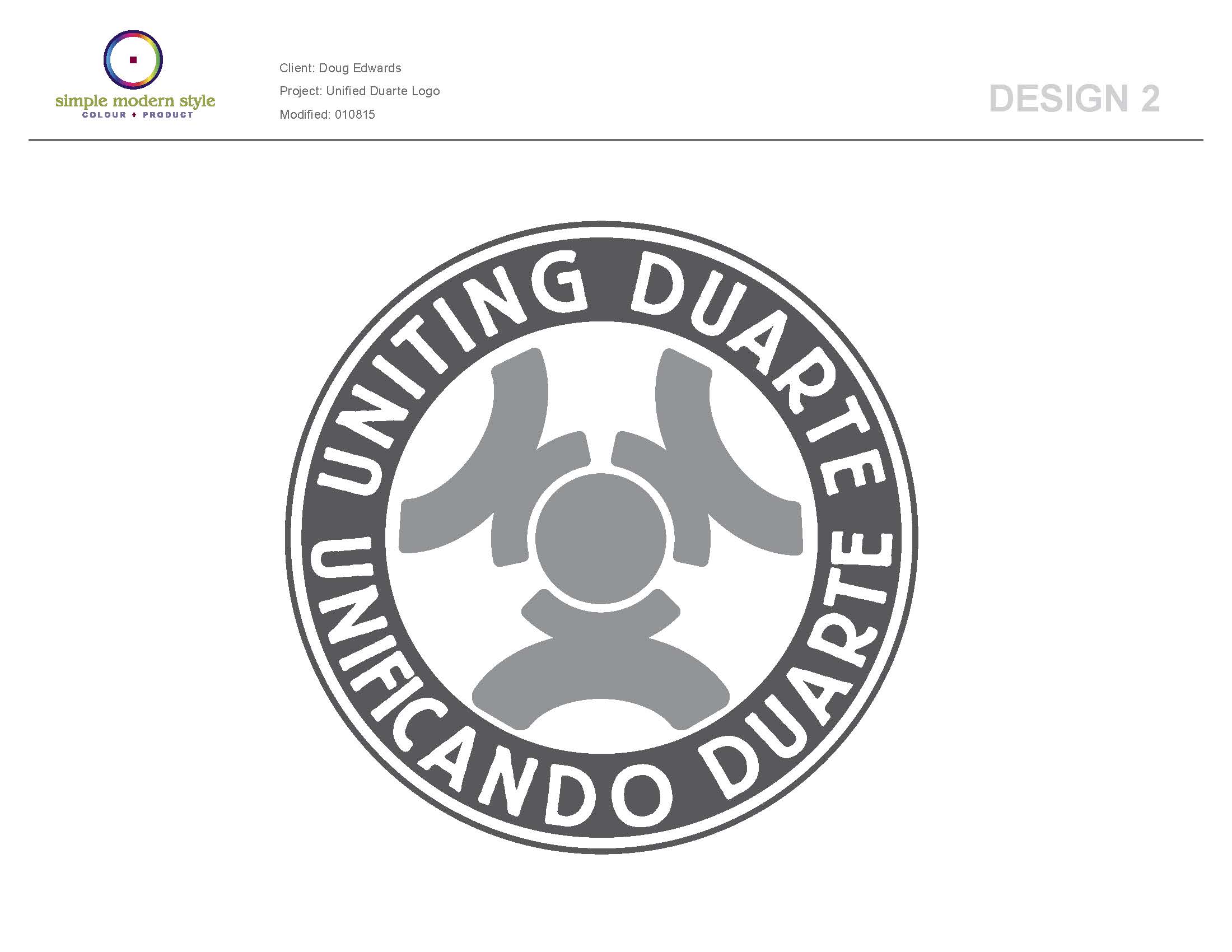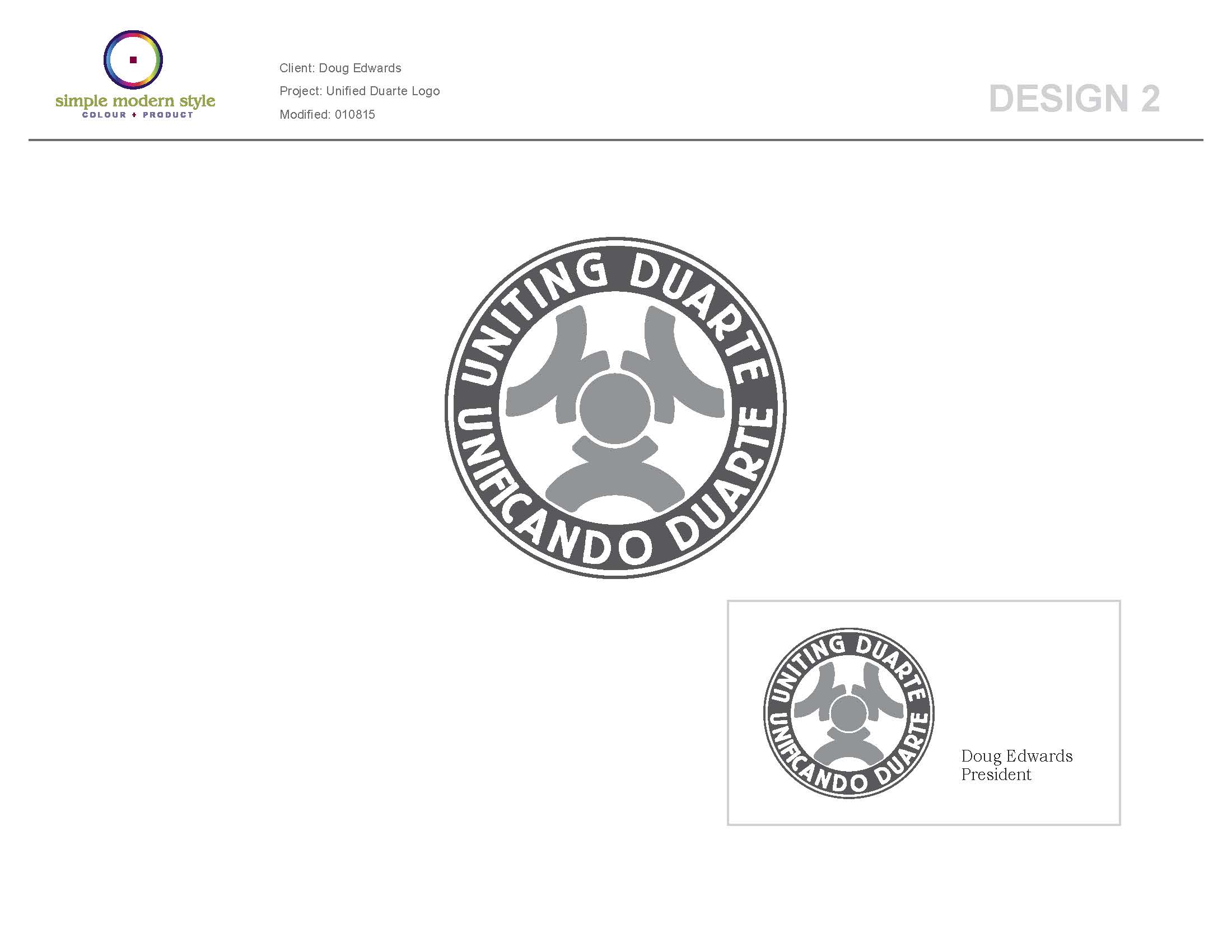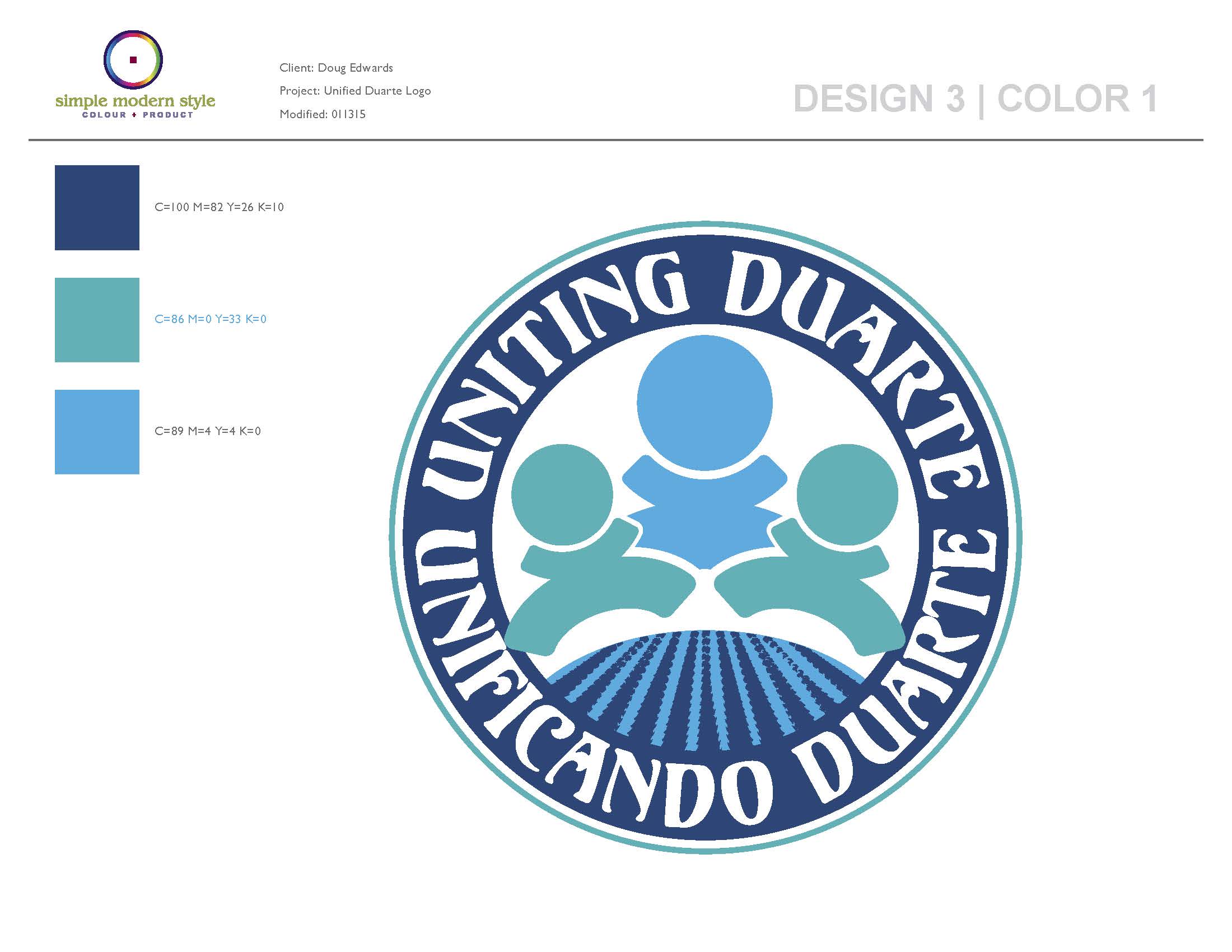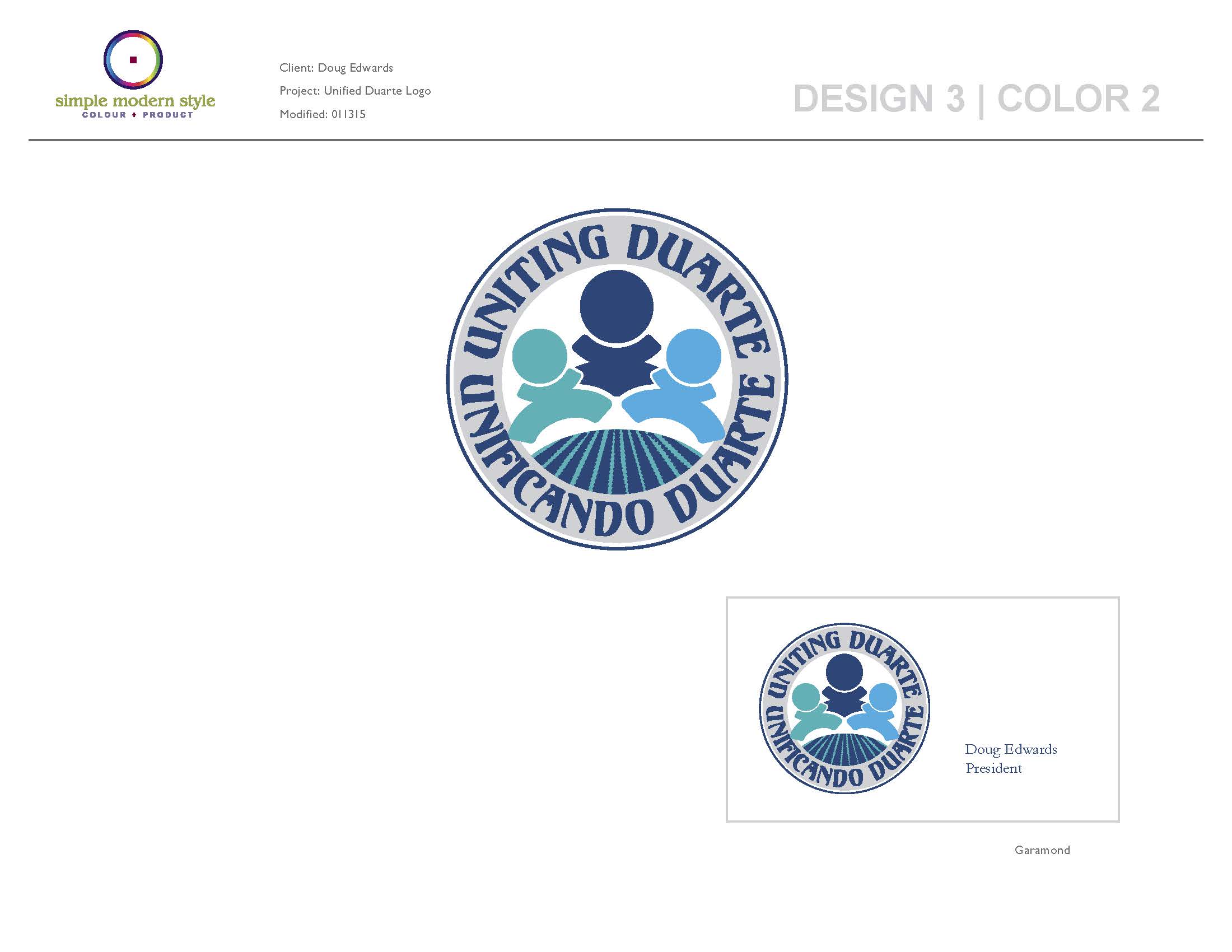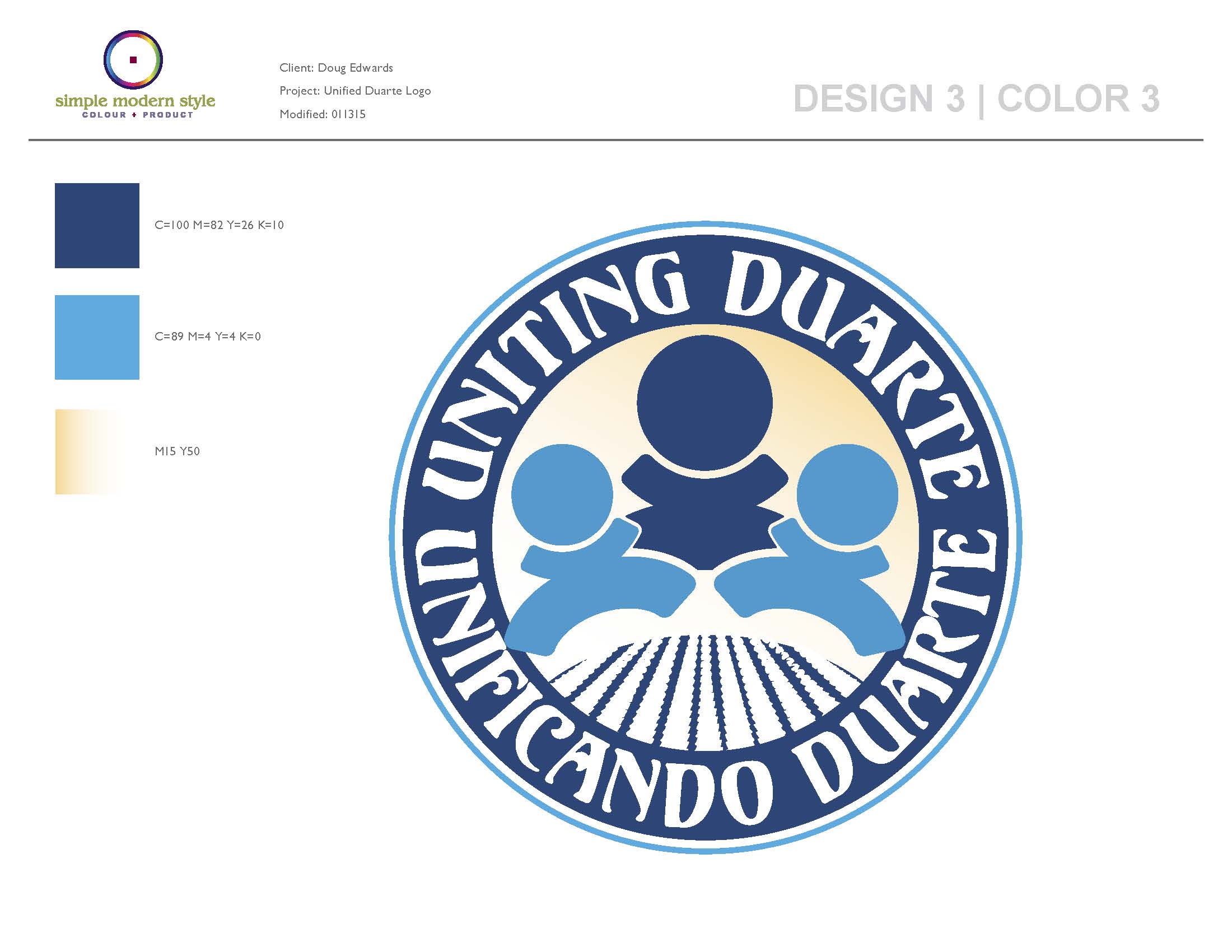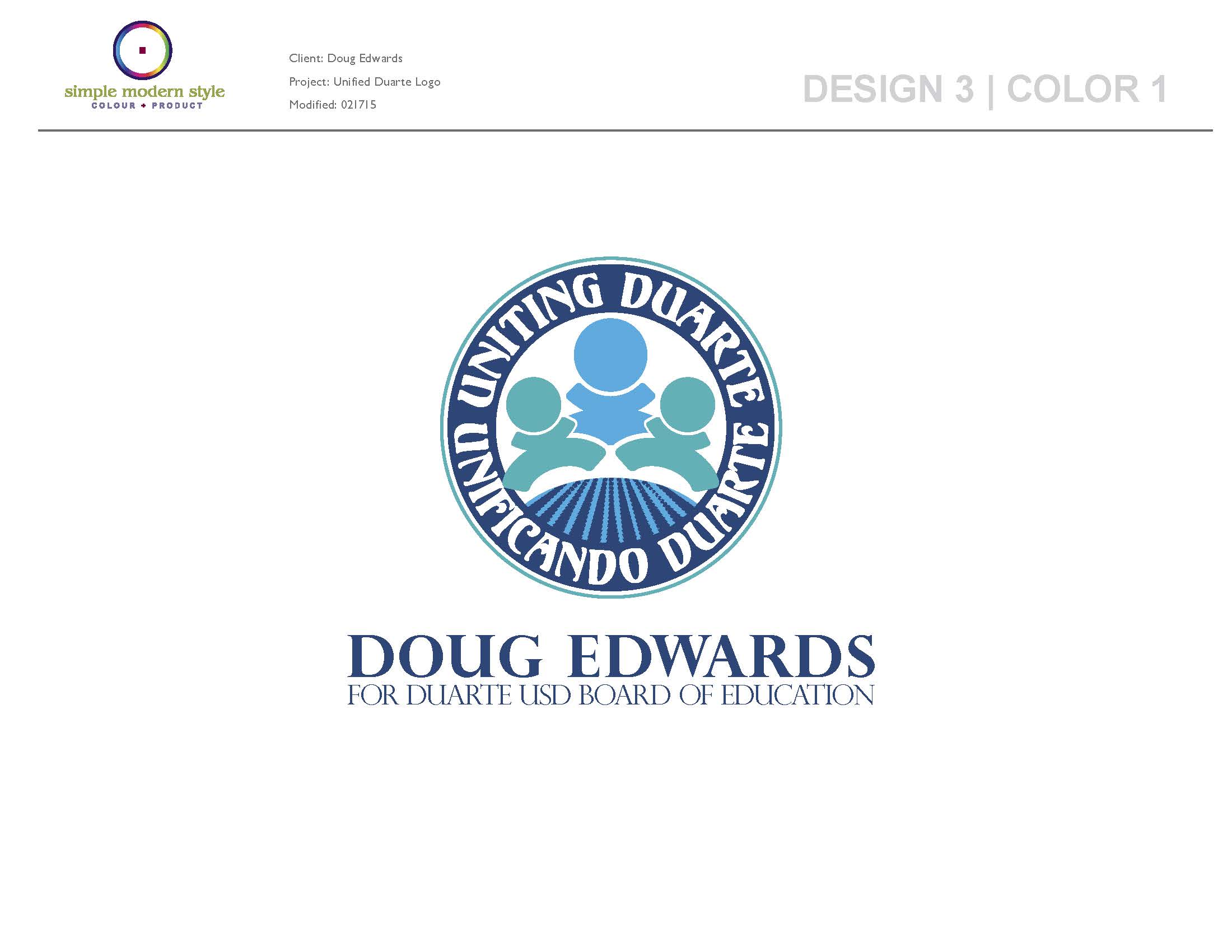 1
2
3
4
5
6
7
8
9
10
11
12
13
14
15
16
17
18
19
20
21
22
23
24
25
26
27
28
29
30
31
32
33
34
35
36
37
38